Habitude of the Week: Trade-Offs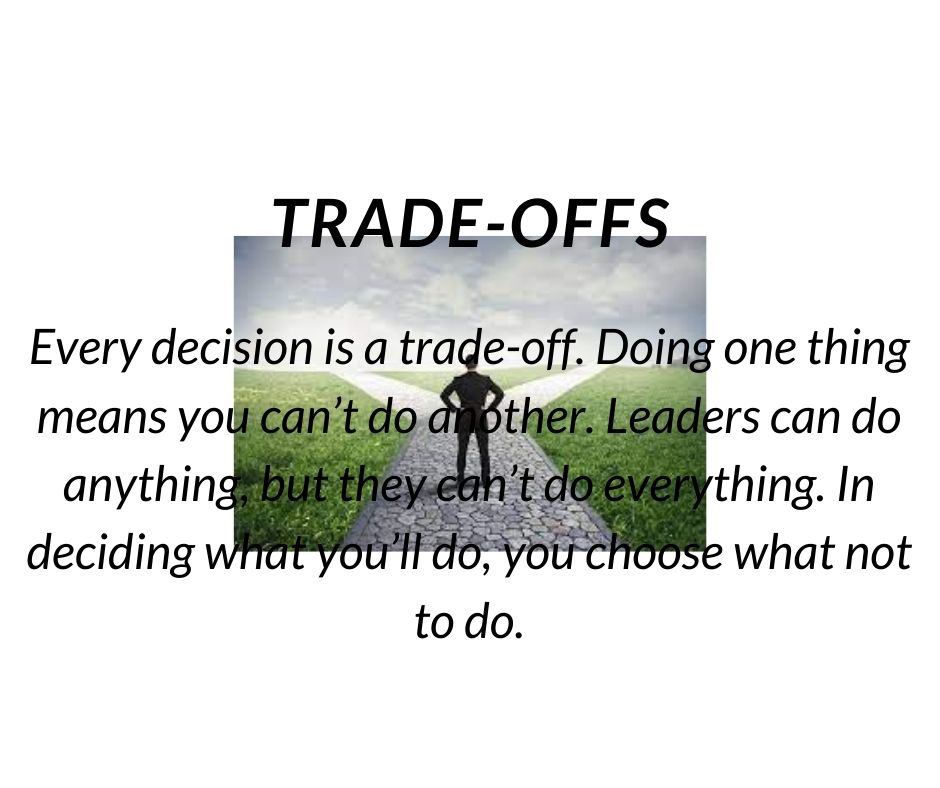 Trade-Offs
Leaders can do anything but can't do everything.
Every decision is a trade-off. Doing one thing means you can't do another. Leaders can do anything, but they can't do everything. In deciding what you'll do, you choose what not to do.
Responsible Decision Making
The ability to make constructive and respectful choices about personal behavior and social interactions based on consideration of ethical standards, safety concerns, social norms, the realistic evaluation of consequences of various actions, and the well-being of self and others.
Evaluating
Evaluating options to aid in responsible decision making is the act of reviewing one's options for time, risk, and value in order to find the best option that is the least damaging or destructive to the situation. This also means that one must choose between several options.
Parent letter "Trade-Offs".....